Who We Are
Neurocore Brain Performance Centers specialize in data-driven, brain-based diagnostics and treatments that help children and adults improve concentration, sleep better, and manage stress. Founded in 2004, Neurocore has quickly become a national authority in applied neuroscience.
Using data from quantitative electroencephalography (qEEG), along with other physiological measures, Neurocore gains a deep understanding of why a person's health and well-being may be compromised. Neurocore has provided diagnostic qEEG to thousands of children and adults.
Once the assessment is completed, Neurocore uses neurofeedback therapy to train the brain to operate more efficiently. In one study of children who were on ADHD medication, 81% of them who completed Neurocore's neurofeedback program eliminated or greatly reduced their medications for ADHD. This research was done in collaboration with a major Midwest insurance company. In addition, the children's parents reported improved performance and behaviors. Adults report better sleep, renewed focus and significant relief from stress after completing the program.
---
Mark Murrison
Chief Executive Officer
Mark brings a wide range of executive leadership experience to Neurocore. Prior to joining Neurocore, Mark was the president of MDVIP. Under his leadership, MDVIP grew from an early stage company to the largest concierge medicine company in the U.S. Mark was an executive at Procter & Gamble for 18 years, where he led large global brands like Aleve, Crest, and Vicks. Mark also led the company into new categories, including consumer medical devices, at home diagnostics, and health services. Mark also is the founder of ScaleRx, a leading consumer healthcare consulting firm that helps Fortune 100 companies, innovative start-ups and private equity firms succeed in the dynamic world of healthcare and consumerism.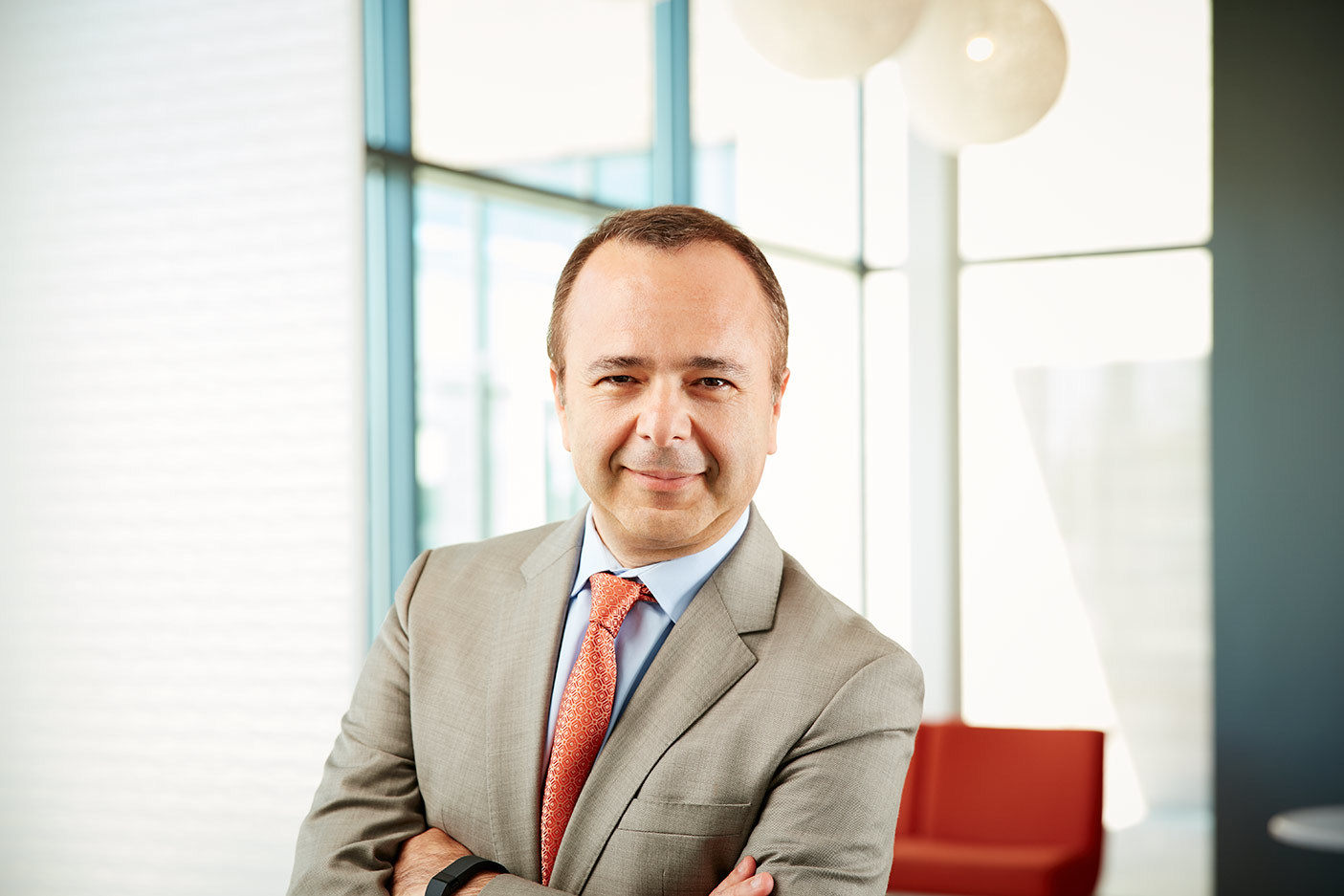 Dr. Majid Fotuhi, MD, PhD
Chief Medical Officer
Dr. Fotuhi is a nationally-recognized neurologist in the areas of memory, aging, cognitive improvement, concussions and overall brain health. For more than 25 years, Dr. Fotuhi has been a groundbreaking brain health researcher, thought-leader and practicing clinician. Dr. Fotuhi received his medical degree (cum laude) from Harvard Medical School and his doctoral degree in Neuroscience from Johns Hopkins University. As Chief Medical Officer, Dr. Fotuhi serves as the principal investigator in Neurocore clinical trials and works to facilitate continued improvements in client outcomes. Dr. Fotuhi has published numerous research articles and is the author of several books, including "Boost Your Brain: The New Art and Science Behind Enhanced Brain Performance." Prior to joining the Neurocore team, Dr. Fotuhi served as an assistant professor of neurology at Johns Hopkins University, as the director of the Center for Memory and Brain Health at Sinai Hospital in Baltimore, Md., and as the chief medical officer at NeurExpand Brain Center.
Dr. Elyse Kemmerer White, PhD
Chief Science Officer
Dr. White serves in a wide range of clinical leadership areas for Neurocore, leading clinical outcomes research and working diligently to improve brain performance training for every Neurocore client through technology advancements. Prior to joining the Neurocore executive team, Dr. White received her doctorate in Neuroscience from the University of Michigan, where she also completed a post-doctoral fellowship in the Psychiatry Department, investigating the interactions among nutrition, stress and mental health. Following a second fellowship in Medical Innovation, Dr. White co-founded the Ann Arbor-based medical device company Tangent Medical Technologies, taking the company from concept to international sales.
Rick Kuiper
President
Rick oversees all operations for Neurocore including program implementation, site development, financial management, human resource management and IT systems. He has served Neurocore since its founding in 2004 and was instrumental in the design and development of the current Centers to ensure the delivery of a superior customer experience and meaningful health outcomes. He is a Certified Public Accountant, and previously practiced public accounting at Ernst & Young.
Nick Bolhuis
Director of Clinical Operations
Nick directs diagnostic and clinical operations for Neurocore, managing the company's growing team of licensed clinical specialists and specifically trained client advocates across all Brain Performance Centers. Nick brings to the organization a passion for marrying science and customer service. As Director of Clinical Operations, Nick has worked to refine and streamline the client experience — both during initial testing and brain performance training — to continue to improve client outcomes. Nick has been an influential member of the Neurocore team since 2006, when he came aboard as office manager at the Grandville Center. He has served in a variety of roles in the past decade — among them, peak performance training with business executives and professional athletes. Nick holds a Bachelor of Business Administration from Grand Valley State University and a Master of Arts in Counseling Psychology from Western Michigan University.
Kayleah Groeneveld
Clinical Biostatistician
Kayleah is the Clinical Biostatistician for Neurocore. She is the company's clinical trial coordinator and works closely with Neurocore Chief Science Officer Dr. White to analyze program outcomes and facilitate protocol improvement. She has her Master of Science in Biostatistics from Grand Valley State University, where she worked as a statistical consultant and was the lead statistician on grant-funded studies. As a statistical consultant, Kayleah aided in the planning, designing, cleaning, analyzing and reporting of findings for hundreds of studies and dissertations spanning the medical, behavioral, psychological and neurological fields. Proficient in multiple statistical computing languages, she is a certified Base Programmer for SAS9 and writes programs to apply cutting-edge statistical techniques to analyze client outcomes.